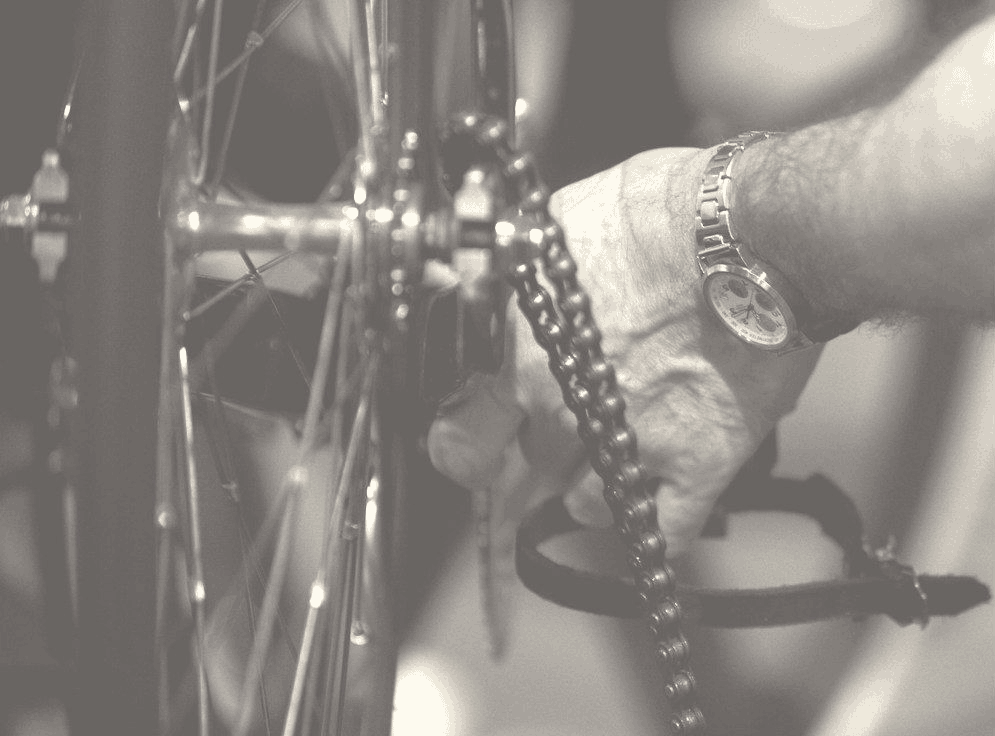 Back in the mists of time a man called Peter Keen stood up at a British Cycling meeting (then BC Federation) and said he had a vision, that vision was the GB would soon become number one ranked nation in the world.
And so (I'll spare you the finer details) it came to pass. This week then sees an interview with Brian Cookson widely reported, in which he talks about a Le tour team for 2010. Now I don't know if this a new interview or if someone has dragged up a few good quotes and pasted 'em onto a site, with other editors following suit, still none the less it helps build on the momentum of the Worlds, Olympics, Le Tour de Britain.
This then is the much heralded Nat Pro, a professionally sponsored team that will feature mainly British riders, but be able to give up those riders for major events such as the track worlds.
So will it happen? Well BC have good contacts with major sponsors, who are or have been involved in other aspects of the sport, Tesco, DHL, Halfords, Fred's pluming supplies . The new deal with the track squad having Sky on their jerseys proves that cycling has major appeal to big name sponsors. The Sky deal was of course done before the Olympics, before the marketability of cycling went sky high. So there is the high profile, the success and the riders. It looks like everything is in place and all that is needed is the deal to be done.
If a deal is to be done then Dave Brailsford is the man to do it. I don't know who has been instrumental in signing what BC sponsorship deals, but DB has the profile and the gift of the gab and if he needs to wow sponsors with Olympic Gold and Rainbow jerseys he has them a plenty to call on. So I guess it's just a matter of sitting back and having faith.
Hang on, hang on, I said the riders, where are they? Well this year sees Ben Swift and Jonny Bellis sign for the big time and looking at the performances of the Academy squad in Italy the next few years should see a steady stream of quality riders, who know how to win and more importantly do win. Add to that production line riders of the quality of Cummings, Froom, Thomas, the experience of Hunt and Hammond, the step ups for Dan's Lloyd and Fleeman and there are certainly already riders with the ability to make a solid core of a good team.
What of Cav? Well the cannonball has just extended at Columbia and I doubt he'll appear in the first version of the Nat Pro team, he needs a solid lead out train and Columbia can give him that. But there's no reason why with a few good signings that couldn't be replicated at the Nat Pro set up.
The BC high up's have always said that there's a British kid capable of winning Le tour de France, it's just up to them to find him. Have faith.
But before all of that all of this - The Worlds, U23, Womens and Mens road races take place.
In the womens Nicole Cooke must start as favorite, it's a course that should suit her and she'll have a strong team to support her, with Pooley, Laws, Allen and Armitstead all doing the team job to get Nicole into the final selection. It'll be tough, with the German and Italians out to make amends for messing up the Olympics. I doubt that being favorite will worry Nicole too much she's has maintained her amazing form, winning the sprints and points in Ardeche as well as finishing 6th, Sharon Laws finished 5th and Emma Pooley won the mountains prize - not a bad few days work. Whilst the Worlds course doesn't have an Olympic size hill it'll still be test enough and in Emma Pooley GB have the best climber currently riding. It will be a tough race, but rainbow to cap a brilliant season for Nicole? Don't bet against it.
In the U23 race GB has a number of riders capable of winning, Swifty will lead the team with Jonny Bellis (3rd last year). Both have had great seasons, and next year will see them both riding for 'soraway top pro teams' (sorry I'm getting into tabloid mode here). But along with Swift and Bellis Peter Kennaugh is well capable of winning should he get into the right break. They will be well supported by both Dowsett and McEvoy. So again, podium as very real possibility and I guess there will be disappointment if the team come back with no medal.
Finally, the mens race, no potential winners, and to be honest no chance of a podium. Cummings and Millar should be close to the final selection, but will they have anything after the TT? With Cancellara missing there will be a number of riders who could fancy their chances, will Millar be one of them?
In Spain it's all got very exciting hasn't it? Oh, OK then. Meanwhile in Spain ZZZZZZZ, with a little extra ZZZZZZZ. Astana first and second and Sastre third, after saying Riis smells of poo, oh come on, as parting shots go I'm sure you could have done better than that.
For God sake, move the race back to to May, you might find that the non Spanish peloton then see's riding it as something of value, rather than something to be endured after a long season.
Still, congratulation to AC for his second grand tour of the year and the third of his career. That's AC as in Alberto Contador, no AC as in AC of operation Puerto, after all as Alberto said 'What do they want, my blood?' - er.........
Meanwhile in Belgium.